Most companies don't realize how critical printers and print services are to their everyday business until something goes wrong. Then general panic can ensue amongst employees as they race to get copies for a noon presentation…or sit waiting patiently at their respective desks stuck in the dreaded state of down time.
Fret not, United Laser realizes that your print services are critical to your business operating efficiently and optimally. Whether your company has one printer in one location or thousands of devices nationwide, we have the ability to provide you with fast, courteous, and professional support. We make our printer repair services quick and simple so that your team can get up and running asap.
"Help! What do I do when the printer isn't working?"
For fastest service, simply contact United Laser by filling out a request form online at: https://unitedlaser.com/request-service/.
Easily enter the details of your request in the form provided and someone from the United Laser service department will be in contact with you shortly. You will receive an email confirming your request and you may check the status of this request in our system at any time.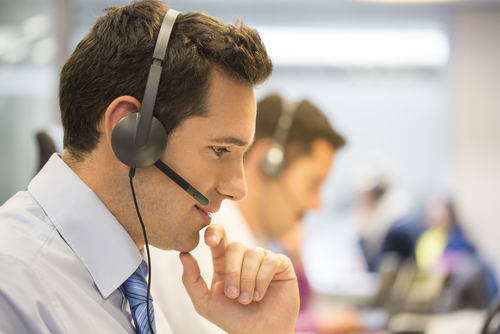 What happens after I fill out the request form?
Our Service Department will reach out to you quickly to schedule a time for the repair. We will happily work around your schedule to accommodate you as quickly as possible. Once the time is scheduled, you will receive regular updates on the status of the technician who will be servicing your account.
What if I have a recurring issue?
After the technician repairs your printer, one of our Customer Service Representatives (CSR) will contact you to make sure the problem has been taken care of properly. If there are any issues—at that moment or in the future—simply call your CSR and report the problem. We will have it taken care of immediately.
We Want Your Feedback
Whenever you have printer issues, our goal is to solve the problem quickly and effectively. And to ensure your ongoing satisfaction, we want to hear your feedback How did we do? Was our technician helpful and professional? Was the problem taken care of? Were we on time? All of these questions are of critical importance to us as we strive to deliver the best service possible for our customers—large or small.
We're Here To Serve You
United Laser provides nationwide laser printer, MFP, and fax repair services for most major brands including, but not limited to, HP, Lexmark, Dell, Brother, Samsung, Sharp, and Xerox. Our capabilities include:
The ability to provide nationwide printer service AND Mexico, Canada, Puerto Rico, and Guam
Ability to service most models (limitations are only with parts availability)
Web portal for you to check call status, place calls, approve parts, and additional information
Fast response times with 96% first-time fix rate
Access to over 14,000+ technicians in North America
Fully staffed in-house tech support and help desk
21,000 square foot depot facility
In-house real time escalation process
Access to over 3 million in maintenance kits and repair parts across 6 nationwide warehouses
Contact United Laser today—
Put us to work for you!